Natural hormone therapy otherwise known as Bioidentical hormone therapy is a term used to refer to compounds with the same molecular and chemical structures as the hormones produced in the body. Bioidentical hormones are said to be identical to those produced naturally by the human body and are very instrumental when it comes to controlling menopausal symptoms and any other age related changes.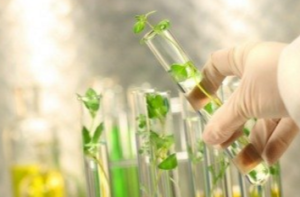 Demystifying Bioidentical, Natural and Synthetic Hormones
Even with the countless of efforts made by the like of Oprah and Suzanne Somers to try and demystify bioidentical hormones, the topic still remains quite confusing.
People continue to constantly refer to bioidentical hormones as natural hormones but is it really the case? Natural hormones are the only ones produced by our bodies. Both bioidentical and synthetic hormones are synthesized. The only comparison between natural and bioidentical hormones is that they both contain the same chemical and molecular structures.
Compared to the synthetic hormones, bioidentical hormones are considered superior because of their molecular structures which makes them similar to the natural hormones. Synthetic hormones is as a result of chemically altering the molecular structure of the bioidentical hormones. The synthetic variation are not identical to the natural hormones because of their difference in chemical structures. This explains why synthetic hormones are often associated with unhealthy side effects.
Natural Hormone Replacement Therapy
Research has shown that natural hormone replacement therapy is an effective, sensible and safer procedure for women looking to control their menopausal symptoms. It offers women a safer option that's free from most of the side effects associated with synthetic hormones.
However, it is important to note that women wishing to start hormone replacement therapy should consult their doctors to discuss both the benefits and the risks associated with the treatment and whether it's ideal for them putting into consideration factors such as their age, medical history and your personal preferences. Short term treatment is considered the best option because of reduced risks.
Natural hormone therapy aims to help take care of the symptoms as a result of decreased hormone production and ultimately strike a hormonal balance. Besides that, the natural hormone therapy also aims to copy the body's natural processes and attempt to eliminate both the long term risks and the unwanted effects commonly associated with synthetic hormone replacement therapy.
The procedure begins by evaluating an individual's hormonal imbalance. This is achieved by administering both physical tests and examining a patient's history. Other related tests include: blood, urine and saliva tests.
After the tests are done and a particular hormonal imbalance is identified, the restoration process begins. In this case, a specific natural hormone replacement is prescribed to match your individual need. In some women, annual re-assessment is required to help relieve some of the symptoms long term and help improve their quality of life.
To date, what has remained as a major concern about the use of bioidentical hormone therapy relates to the custom-compounded recipes which are mostly prepared by pharmacists in accordance to the individual needs of the patient. These medications are not FDA approved and should only be considered with healthcare professionals like the ones at BHRC, Beverly Hills Rejuvenation Center.