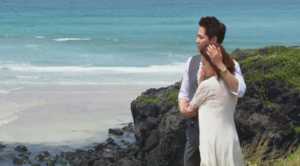 One of some benefits that we can get from watching Korean dramas is our ability to see other parts of the world. I believe that the beauty of suburbs during winter, or the glamor background of Seoul, the capital city of South Korea, has increased your desire to visit this country.
I can understand this, because K-drama viewers have seen so many gorgeous natural sceneries in Jeju Island, the sparkling Gwang-An bridge with its sophisticated lighting system, classic temples like Haeinsa Temple, the stunning colorful roof of Naganeupseong Folk Village and many more. Imagine living this country, along with its striking beauty seems to be a dream that may be hard to do.
Hey, everyone can go to Seoul, as long as one has tickets to the country and enough amount of money to spend during the trip. Well, I am not saying that visiting Korea is a dream. The real 'dream' here is finding the beautiful life of Korean people that most viewers see in every K-drama.
There are facts about Korean people, culture and habit that people don't see through some K dramas. This is especially when it relates to the economic growth. Chaebols, like what we have seen as the main characters in most dramas, do exist. But, they are only a few of all Korean residents.
Those business owners can easily survive through the high living cost standard in Seoul. But, millions of other people suffer from poverty, as they have to leave Seoul and decide to live in smaller cities.
Surprised? Try finding some other facts that you might have never heard about South Korea, that aren't shown on your latest Korean dramas series.
Extreme Winter
Winter is the most romantic moment. At least, that's what you think after watching some movies or dramas, showing couples who share their romantic moments under the snow. Unfortunately, extreme winter in this country is not as romantic as what you have seen on K drama "Winter Sonata". You must have imagined that playing happily, and making a snowman is what you can do during winter. As a matter of fact, the temperature during winter in December can reach -4 celcius degrees. During such moment, everyone prefers to spend time within the house.
Plastic Surgery
South Korean is the first country in the world, whose women prefer to have gone through plastic surgery. Surprisingly, 17 year old girls are already permitted to get under-the-knife procedures in transforming some parts of their face. The most popular procedures are eyelid surgery and rhinoplasty. Keep in mind that plastic surgery isn't only common among celebrities, but also among common people. Even men, don't hesitate to do this.
Rush
Morning is the time when everyone is in a rush. The same thing applies to people in South Korea. This is good, because being punctuate is a necessity. Nobody wants to be late. Walking along the pedestrians in a hurry is very common here. This is actually a good example, because people in South Korea really care about their environment.
But, there are also some people, who drive their cars very fast, while ignoring others' safety. I believe, you wouldn't find such scenes on your favorite K-dramas. Driving safely isn't really applicable here, and it is the contrary to some scenes, that show your favorite actor was driving moderately within the car.
Rude
You have seen lots of scenes about younger people, who behave politely to older people in South Korea. Well it is true. The shocking fact is that, older people in this country were mostly very rude, especially to younger people. It also applies to rich people, who can be very cruel to poorer people.
Well, there are also some facts on several Korean dramas, that are common in this country. If you once watched "Boys Before Flowers", you would recall the bullying scenes by the wealthy gang member. Such things happen here. A lot. Then, when you think that a suicide effort doesn't make sense, it does happen here rarely. Suicidal teens are not extraordinary things in this country, as they couldn't help but doing this, due to continuous bullying from their friends.
Sweet moments, beautiful and romantic scenes are just fantasy, and they don't only apply to South Korean dramas. Most soap opera dramas only show beautiful things for their loyal viewers.