Plan, test your gear rigorously, and pack carefully. These things can make a key difference in ensuring that your dive is perfect.Here are some suggestions that are going to help you surely.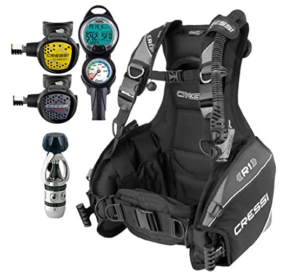 Test the Gear
You are diving in a remote beach or island and suddenly your gear breaks or malfunctions. You will be in a big fix because there is nobody to service your gear.This is why you must always test the gear before leaving. Test everything you want to carry with you.Test each piece and address the issues immediately. Have you purchased a new mask? They must be treated several times to make sure that there is no fogging. Regulators that have been serviced recently donot work properly always. Plus, your wetsuit might not fit now, as you could have lost or gained weight. Check out the latest reviews of the best bcd for 2016 here.
Refresher Course
When did you last dive? If it has been sometime, then you may consider joining a refresher course (such as a PADI Reactivate Course).It's always good to brush up your diving knowledge and skills. Plus, you will also get into the mood. You will gain knowledge of the latest scuba regulations as well, and will also get to do things like setting up the gear and clearing the mask. If nothing else, you will get to use your gear in the water again in controlled environment. This will give you confidence when you actually do the real diving. You may always bring your gear on this refresher course and find out whether it is working well or not.
Review Your Dive and Travel Documents
Do this always before even booking the trip and your flight ticket. Make sure that your dive certification cards and passport is up to date. When does your passport expire? Order a replacement certification card if you do not have it. Or, you can also get an eCard (electronic version). Remember, you won't get reliable internet in remote diving locations, and so you cannot look for your certification on the internet.
You will need other documentation too, like medical releases, travel visas, dive insurance, and the dive logbook.Go for DAN insurance. It won't cost you a lot of money, but will cover equipment loss and a lot of dive-related injuries.
Check Flight Regulations About Scuba Equipment
Many divers like to travel with their own dive gear. Check the airline regulations if you are one of them. There are airline and country specific regulations. There might be specific packing requirements for things such as emergency air bottles, HID lights, canister and regular batteries, reels and spools, and back plates too. Take print-outs of items that may seem unusual to prove at the airport that these things are for diving, and not bombs. Your oxygen analyzer for instance could seem scary to somebody who has never dived before.
You will have to decide before what you will carry with you, and what you will check into the luggage. It is best to carry delicate things personally.
Finally, think of TSA-friendly locks, do the packing and weighingof bags before, and give adequate time for drying your gear before packing them.