Are you aware that the majority of streaming platforms on the World Wide Web nowadays utilize of Flash videos in some form or other? Although there are some platforms that use HTML5 or other alternatives, Flash remains one of the most popular formats for streaming videos, and you'll encounter it on social media, video sharing platforms, websites, and numerous other places.
In most cases when you run into websites and other platforms with Flash videos you won't be given the option to download or 'save' them. If you really want to watch them offline or transfer them to other devices you'll have to capture them and then save them – and the only thing you need to accomplish that is Movavi Screen Capture Studio.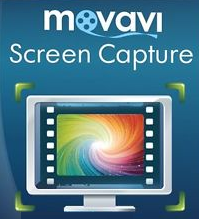 When you want to capture Flash videos using Movavi Screen Capture Studio you simply need to follow these steps:
Open Movavi Screen Capture Studio.
Select the 'Capture screen' option in the main menu.
Adjust the yellow frame so that the Flash video fits into it.
Make sure the icon labeled 'System Audio' is ticked, otherwise click on it so that a tick appears.
Hit the 'REC' button so that the recording starts after 5 seconds and time the Flash video to play accordingly.
When the Flash video finishes, hit 'Stop'.
Click 'Save' to save the video onto your hard drive in any format or pick a preset for a specific device or platform to optimize it accordingly.
Some of the other features in Movavi Screen Capture Studio could be useful as well if you would like to edit your video after it is recorded. With its features you will be able to trim out any unwanted parts from your videos, enhance the video quality, merge clips together, apply special effects and filters, insert customizable text, add audio tracks, and much more.
The benefits of having these features are really quite numerous. For example you could use Movavi Screen Capture Studio to delete any parts of the video that you don't find useful. Alternatively you could extract the bits that you do find useful and save them as short video clips for easy reference.
At the end of the day how you choose to use Movavi Screen Capture Studio is up to you. Suffice to say it will make it easy for you to 'save' any Flash videos that you require so that you can watch them whenever you're free rather than having to stream them each and every time.