The very famous collagen mask is a new beauty product that provides great help in reducing the sign of skin aging. It is specifically intended to be used on the face only. This facial mask, unlike others, is filled with collagen. Now many famous beauty salons and spas commonly offer collagen masks treatments for their anti-aging treatment packages.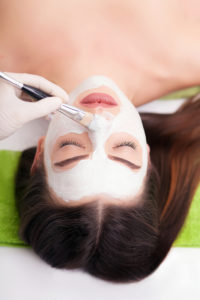 If your beautician is offering you this treatment, then you are in for the treat. These masks are highly infused with many nourishing ingredients mainly collagen. Collagen is the main structural protein present in the connective tissues; it makes up approximately 25% to 35% of the total protein present in human body. It provides your skin a firm and supple appearance.
Previously goopy, creamy and sticky face masks which make a complete mess were applied on the skin, but now it's time to get over this mess. These collagen masks are most easy to use. All you need to do is just to unfold the mask and apply it directly to your clean face. It than gives an instant rejuvenating dose of Collagen to your skin.
Below are the mentioned five Collagen facial mask benefits of using this mask.
Complete hydration; the collagen face mask comes in a foil pouch which helps to keep it moist and sterile. Also, to helping to restore your skin structure, this mask aims to hydrate your facial skin. The mask is drenched with the most beneficial and nourishing ingredients which help in maintaining a tight seal of your face, making sure that the active ingredients and all the moisture are deeply penetrated in your skin.
Decreasing Collagen depletion and signs of aging; Collagen production diminishes with age. It has been found that as we reach the age of 40 and above our body has lost approximately 15 % of the collagen It helps in slowing down the breakdown of collagen and at the same time protects the skin by combatting the damaging free radicals. With less collagen present, your skin becomes thinner and less elastic. It leads to the appearance of wrinkles, fine lines, sagging and rough texture. Collagen mask helps in slowing the rate of collagen depletion and restoring the skin elasticity. It helps in maintain the skin's youthfulness fighting the signs of aging. All you need to do to apply the mask at least 2 to 3 time a week on a clean face. It provides firmness and reduces the size of pores, wrinkles, and fine lines.
Easy to use; other face masks require preparation, sloppy application; clean up whereas collagen masks go on quickly and easily. No effort is involved in preparation so you can just begin to enjoy the facial immediately without any fuss. So now you can easily watch TV, lie down on the bed or listen to music while letting the mask do its magical work.
Relieve stress; Collagen mask is a complete pampering treatment. Stress shows up on your face with all the matters of life. Collagen mask makes your face look refreshed, at the same time, it also offers the psychological benefits. You have to schedule sometimes weekly to apply this magical ingredient and sit back and relax.